With Tegrity test proctoring, students can take exams and quizzes right from their computers as long as an internet connection is available. This system allows the student to be recorded while taking the exam (in the same manner as an instructor recording a lecture). Additionally, we have implemented a number of options making this a secure test-taking feature, such as a visual identification method and the disabling of the pause controls. Below you will find links to instructions on how to use this test proctoring feature, as well as some suggested methods for ensuring that exams are being taken in a secure manner.
STEP 1: Activate Tegrity Proctor in your course from Tegrity Settings (after opening Tegrity within your Blackboard course). Check the box titled "Enable student testing (Remote Proctoring mode)."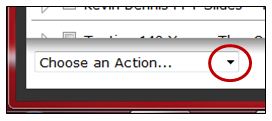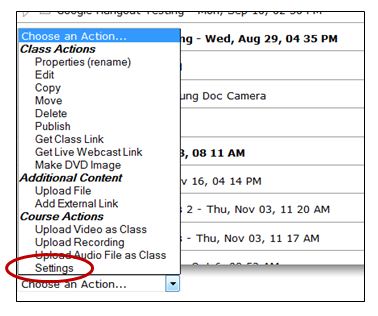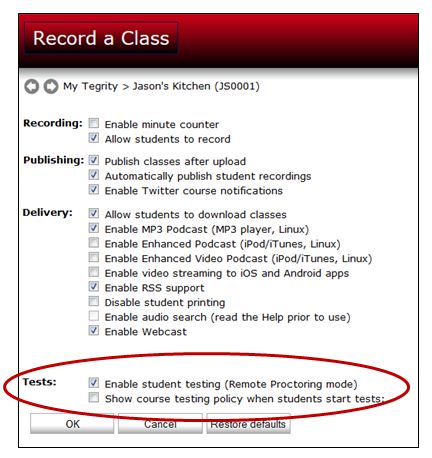 STEP 2: Add additional instructions if needed.
STEP 3: Send students this URL to understand the steps involved.
/index.php?action=artikel&cat=28&id=318&artlang=en
STEP 4: Once students start taking the online test a new "Test" tab will display in Tegrity. This tab is how you access the recordings students created while taking the online test/quiz.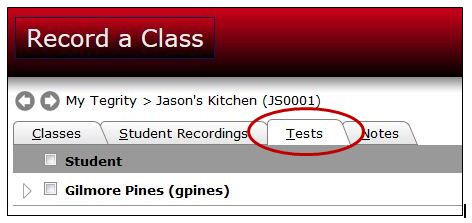 Tags: proctor, Tegrity, test