Open your network connections pane. Connect to the network labeled "SMUFAST" or if that does not appear in the list, choose the "SMUMN" network. On Windows 7, it will look similar to the one below: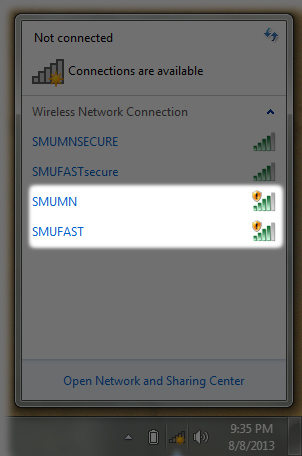 After connecting, open up your browser (Firefox, Chrome, Internet Explorer, or Safari) and you will see a "Welcome" page.
Choose the second option labeled "Visitors and Guests"
Enter the username and password you were given and put in a short reason for your visit.
After successfully logging in, you will see a blue progress bar. Once that bar has reached 100%, try going to google.com and if you aren't able to reach it yet, restart your browser.