Change the Order of Grade Center Columns
In Grade Center you might want to organize the columns into a different order. You can use the following steps to complete that task.
STEP 1: Log into the Blackboard course you wish to modify and and go into "Control Panel"
STEP 2: Select "Grade Center"
STEP 3: Select "Manage" and then select "Organize Grade Center"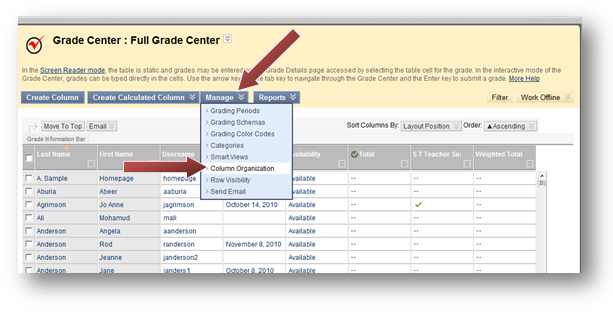 Moving columns in the Grade Center
STEP 4: Click and drag the arrow cross (next to the name) up or down in the list and then click submit when finished.