Extend Time on Test for Select Students
When giving a test online, some of the student participants may require extended time on the test. The steps below identify the process in setting up those accomodations in your Blackboard course.
STEP 1: Edit test options for each test/quiz that require extended time from select students. (1) Select the contextual menu icon. (2) Select Edit the Test Options.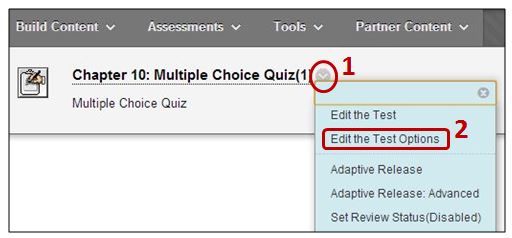 STEP 2: (1) Add the student or group (groups can include multiple students to help save setup time) and then select the (2) availability criteria for the situation.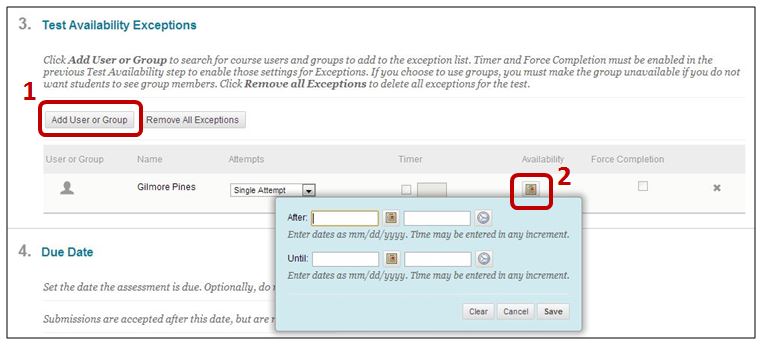 STEP 3: Select "Submit" at the bottom of the page to apply the changes to the test/quiz.