Download Grade Center Information into Excel
As a faculty member you might have the need to export the Grade Center information into Excel. Here are the steps for this process...
STEP 1: Log into your Blackboard course and select "Full Grade Center" from the Control Panel area.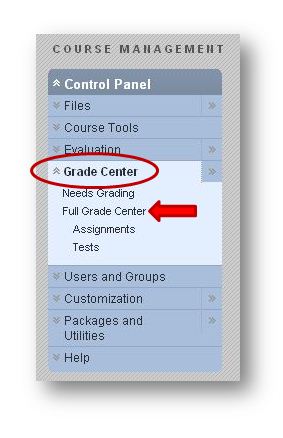 STEP 2: From the action bar in Grade Center, point to "Work Offline" and then select Download.