Match Course Menu to Banner Color in Blackboard
To better match the color of the course menu with the banner you can apply the following steps.
STEP 1: Select Control Panel within your course, next select Customization and then Teaching Style.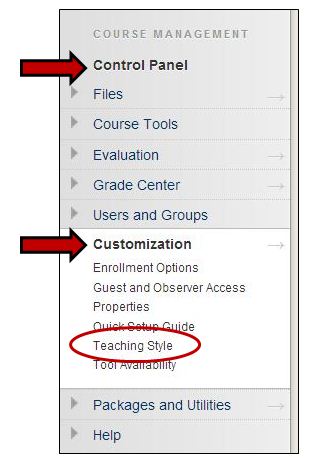 STEP 2: Scroll down the page to section 4. In section 4 you can select the "Text" option and change the background color (to #800C0C) by selecting the drop down arrow (menu). Select Apply on the color swatch after changing the color.
NOTE: Feel free to explore the other design options in section 3 as well.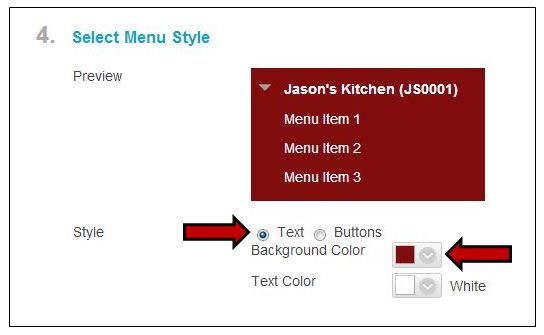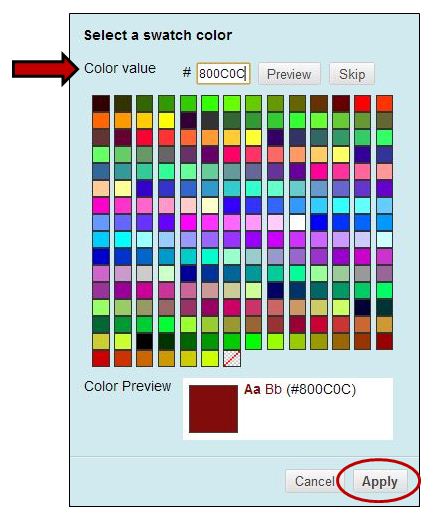 STEP 3: Scroll down the page to select Submit.