1.  Choose Apple
2.  Click on System Preferences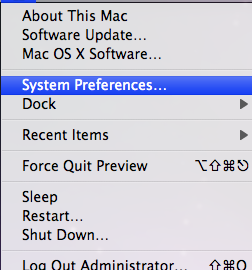 3. choose Network.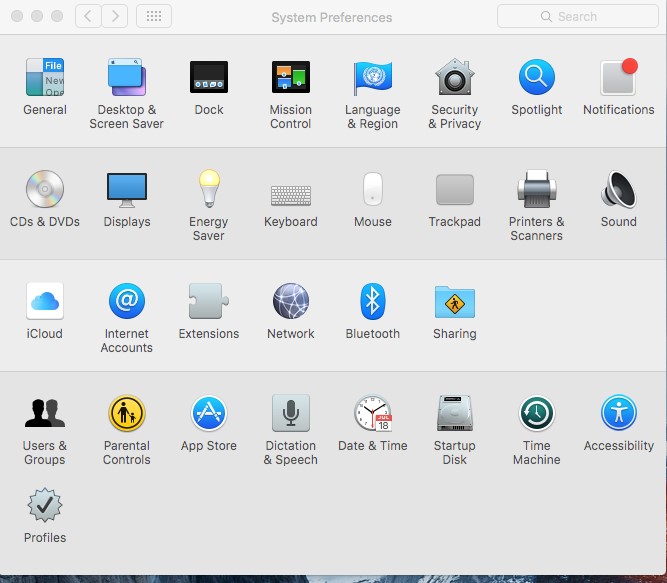 4.  Click on the ( + ) sign. (at the bottom left of the page.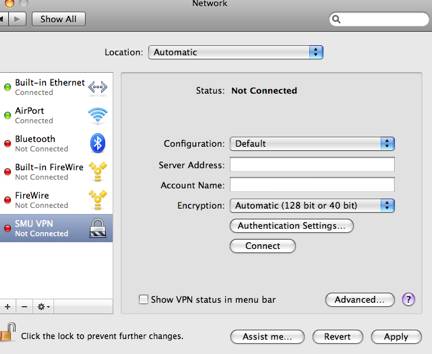 5.  From the pop-up menu, choose "VPN".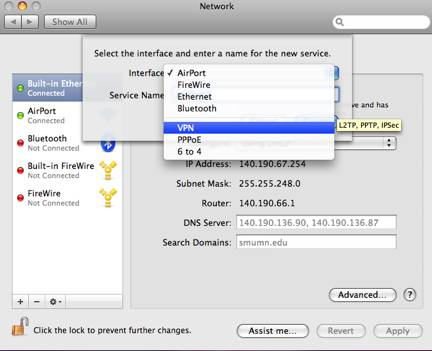 6.  Choose "L2TP over IPSec" from VPN type.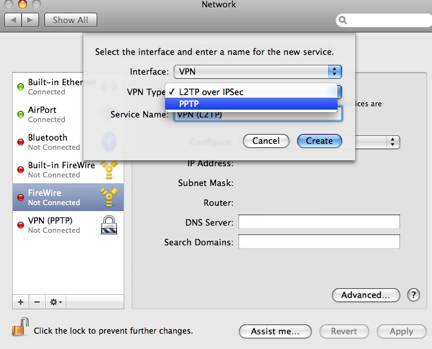 7.  Write "SMUMN VPN" in the Service Name field.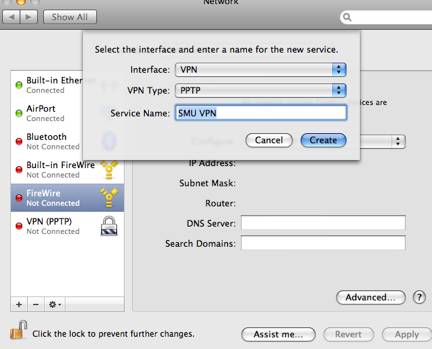 8.  In the Server Address field:  Type virtualtc.smumn.edu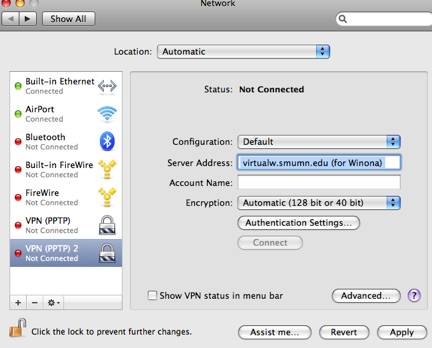 9.  Type your username in the Account Name field.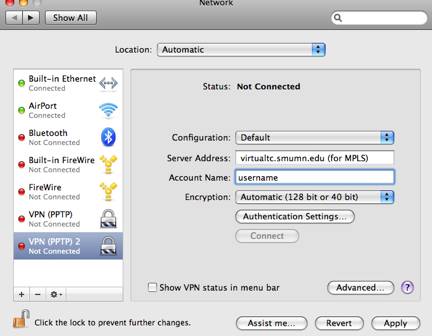 10.  Click on, "Authentication settings" and type your password, under the "Machine Authentication" area, type in the shared secret which is (all caps) SMUMN, then click OK.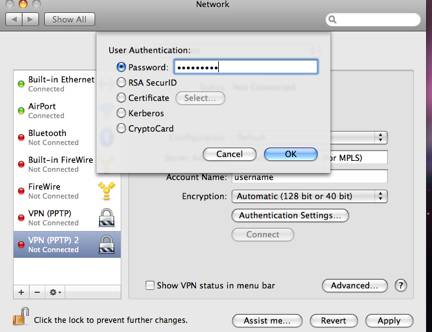 11.  On the bottom left hand side click apply. Make sure that the "show VPN status" in menu bar is checked. Once this is all set up to connect to the VPN click on the icon in the menu bar and select connect to vpn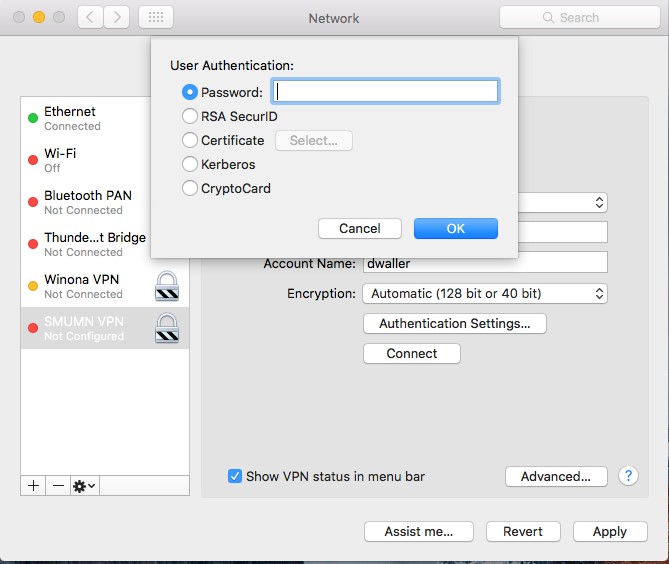 After successfully connecting to the VPN, you can map the network drives.
Map Network Drives:
Open Finder

Use the the Menu Bar to select "Go -> Connect to Server..."

Enter one of the following shares in the "Connect to Server" dialog:
(L: Drive) Twin Cities Departmental:
  smb://kessel.smumn.edu/departmental$
(K: Drive) Winona Departmental:
  smb://morpheus.smumn.edu/Departmental
Marketing Drives:
  smb://morpheus.smumn.edu/University Marketing

  smb://morpheus.smumn.edu/SGPP Annex

  smb://morpheus.smumn.edu/pubinfo2

  smb://morpheus.smumn.edu/Photo Storage Annex

  smb://morpheus.smumn.edu/design_annex

  smb://morpheus.smumn.edu/marketing