At times it might be best to just record live video of a guest speaker or the document camera to work through an example. Use the following steps to configure Tegrity for this function.



STEP 1: Open Tegrity (from your Blackboard course or organization) but do not check the Instructor Video box (see below). Start the recording.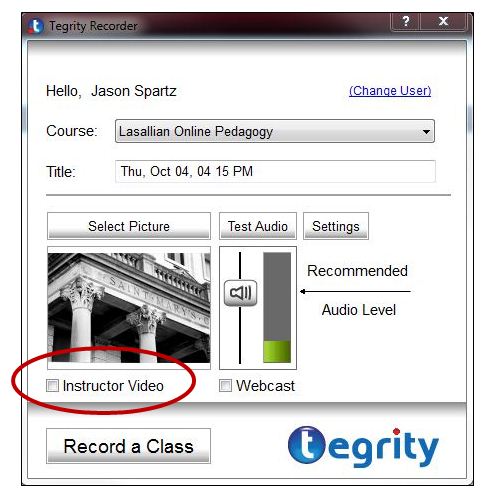 STEP 2: Select the camera attached to your computer (in a classroom or built into a laptop) by click on the arrow to extend the Tegrity tool bar.

STEP 3: Next click on the camera icon in the newly expanded tool bar.

STEP 4: Select the camera ican to display the video image full screen while recording. The document camera icon will allow you to display and capture that device in the Tegrity recording.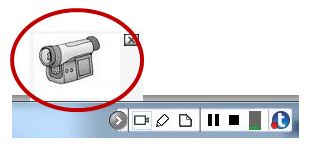 STEP 5: To switch back to a screen capture mode of the computer, select the computer icon in the Tegrity tool bar (where the camera icon was).