A course might require students to engage in video creation and sharing. Students can upload videos into Tegrity for a specific course using the steps listed below.  
STEP 1:  Access Tegrity for the desired course and select "Course Tasks."
STEP 2:  Select "Upload Video File."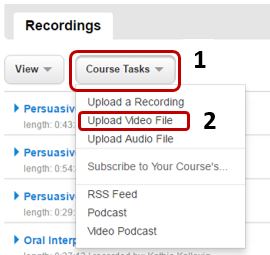 STEP 3:  The new window will allow the defaul date title to be deleted and a more descriptive title should be typed in to the "Title" field.  
STEP 4:  Browse for the desired video on your computer and then select "Upload Video" to start the upload process.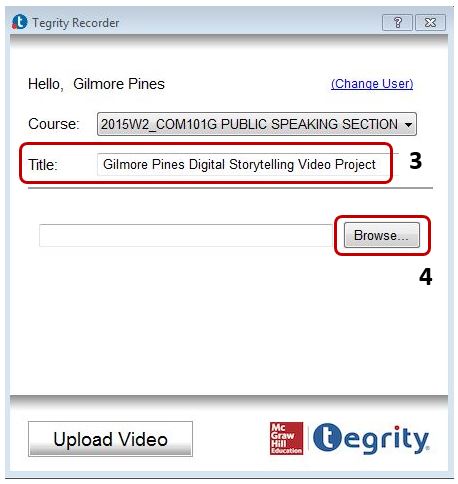 NOTE: Once the video is uploaded, it will be found under the a seperate tab titled "Student Recordings" for easy access.