A request to prevent students from seeing the Total (point's) column in Grade Center has come from a few faculty members. You can easily "Hide" the grade center column so you (the instructor or organization leader) don't see it when you are grading but students will still be able to view it. To remove the column from the student view you can use the following steps.
STEP 1:

Log into Blackboard and access Grade Center in the course you wish to remove the total column from. Then click on the contextual menu for the Total column (see image below).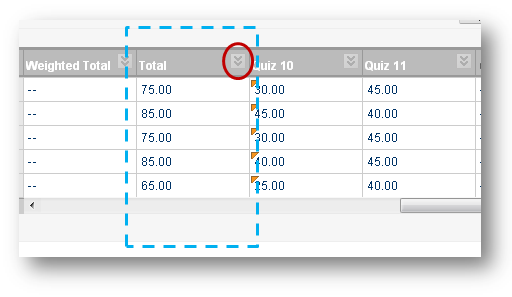 STEP 2:
Select "Edit Column Information" (see image below)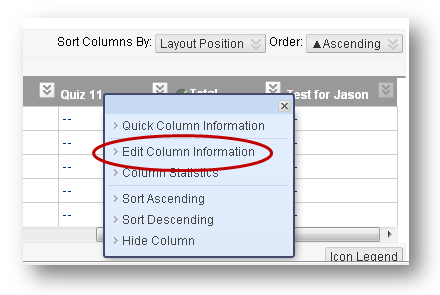 STEP 3:
Scroll down the page to #3 – Options (as seen below). Click No for the line that says "Show this Column to Students".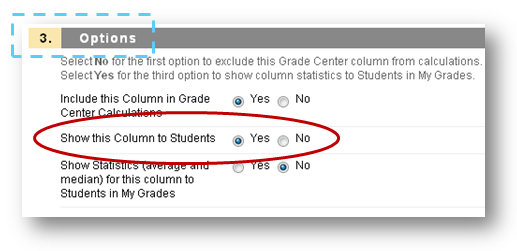 STEP 4:

Scroll down the page and click "Submit" to apply this action to the course.




Tags: Blackboard, column, grade center, points, total