Accessing a SafeAssign Assignment
**SafeAssign does not work well in Safari. We generally suggest using firefox or chrome instead. If you want to continue using Safari, try these steps:
Follow these steps to allow the Safari browser (5.1 and higher) to accept cookies.
With the Safari browser open, go up to the Finder bar and select "Safari."
Select the Preferences option from the drop down menu.
Select the Privacy tab.
Set "Block Cookies" to Never.
Close the Preference window.
How Student Submit a SafeAssign Assignment: You have created a SafeAssgin assignment in your course but how do your students submit their homework to it? Your students will access the SafeAssign assignment by clicking on the "View/Complete" link as shown in the image below.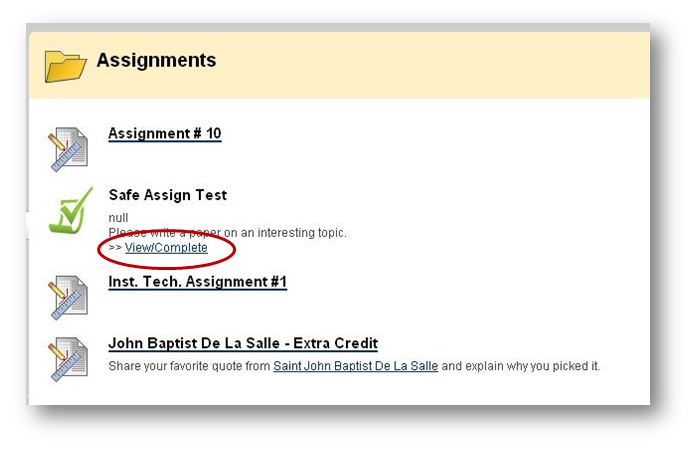 You will find that as the instructor in the course that you are not able to see the SafeAssign assignment like you typically do with a standard Blackboard assignment. If you try to access it you will get a message like the one seen below…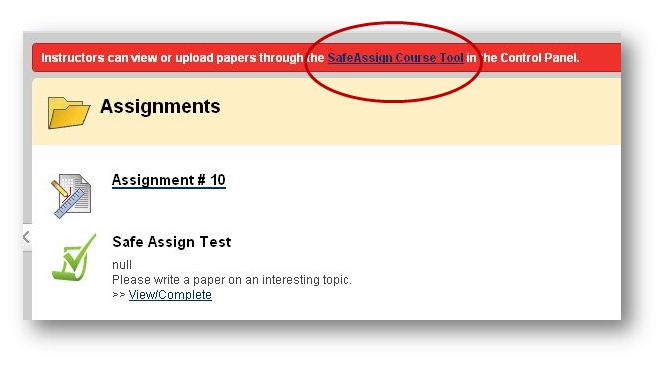 How Instructors Access SafeAssignments from Students: As the course instructor, you will have to use the SafeAssign Course Tool in the Control Panel to view or edit the assignment. See image below as a guide...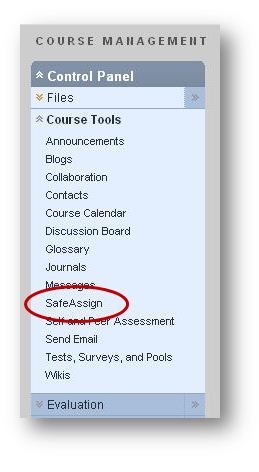 This is also how you can access the function to directly submit an individual student paper that you suspect might be plagiarized.