Create an Assignment in Blackboard
The Assignments Tool:
The Assignments tool has been designed to replace the digital dropbox. This tool will provide the students with a single location to review the instructions for their assignments as well as submit their finished work.
Creating an assignment automatically creates a column in Grade Center and a dropbox situation for students to electronically submit their assignment in Blackboard. This simplifies the setup process in your course.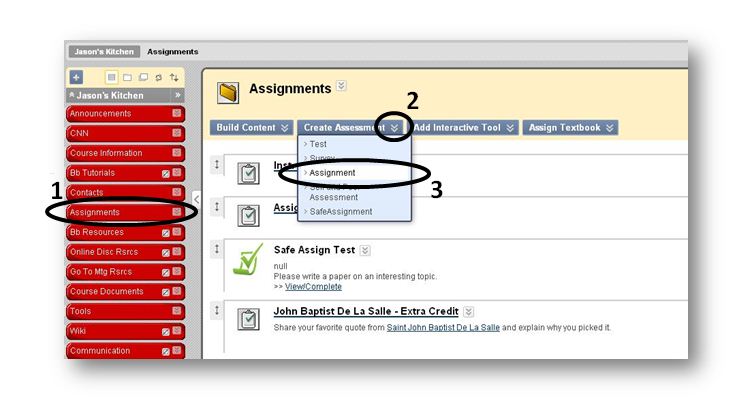 When students click on an assignment link that you created, they will receive further information about the assignment (e.g. due date, points, etc.) and a "browse button" to select their document to submit for grading. They will also be presented with a text box that can be used to provide comments or submit other text directly into Blackboard for their instructor. After submission the students will receive a positive confirmation their submitted assignment has been accepted. When students submit their work for the assignment, the student submissions will be located in the instructor's Grade Center and the Needs Grading area.
Here is a short instructional video to see how students submit papers for assignments in Blackboard.