Adding a YouTube Video within a Blackboard Post
Add a direct link to a YouTube video can help enhance a post or relate additional information with easy access for other people reading your contribution.  Outlined below are the steps to create a Mashup in Blackboard allowing you to post a YouTube video.  
Mashups are displayed in the following ways:
Embed

: The mashup displays directly on the page.

Thumbnail

: A small picture of the mashup displays on the page with controls to launch it.

Text Link with Player

: A link to the mashup is displayed on the page. Click the link to launch the mashup.
Mashups are added through the content editor.
STEP 1:  Locate the desired YouTube video and copy [control-C] the video title or better yet the username of the person or organization that posted the video.  This will help you find the correct video through the Blackboard Mashup system.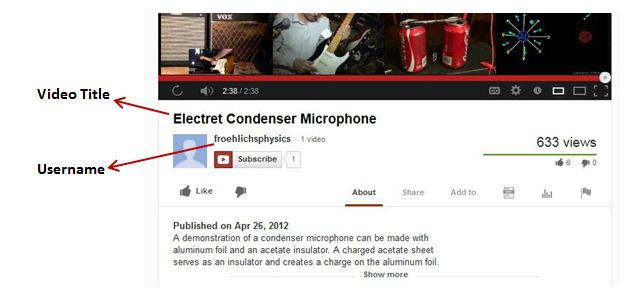 STEP 2:  Select the Mashup Tool when posting or replying in Blackboard (Discussion Board is the exampe below).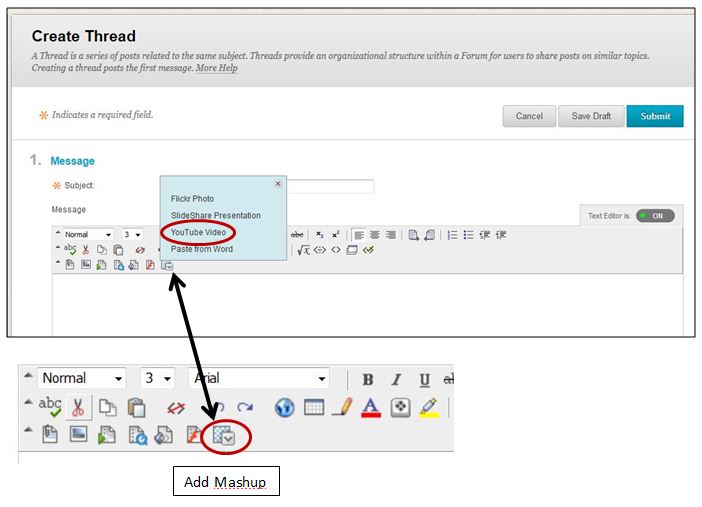 STEP 3:  Search for the desired YouTube Video / Username using the Mashup Tool in Blackboard.
 Add search criteria (name of video or publisher username).

 Select "Go"

 Find the correct item and click "Select" under the image thumbnail.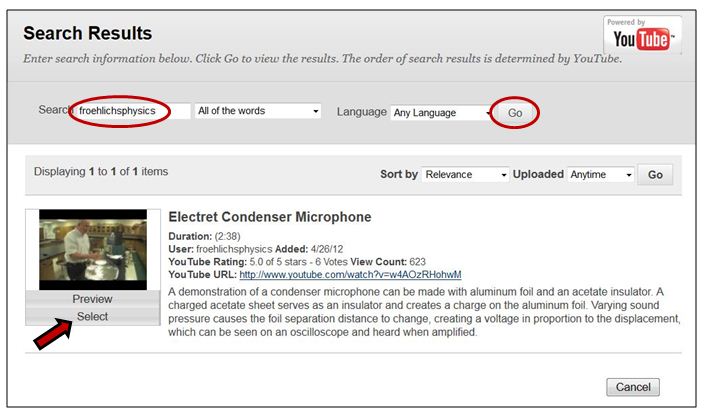 STEP 4:  Adjust the display options if desired and click "Submit"