At a Glance:
Video Everywhere is a feature enhancement of the Content Editor in Blackboard and is available for students as well as faculty.  This feature provides the ability to create short videos linked from your YouTube account.
Video Everywhere Quick Hit Video (1:34):  https://www.youtube.com/watch?v=glYGzdxw-mM&feature=player_embedded
Overview: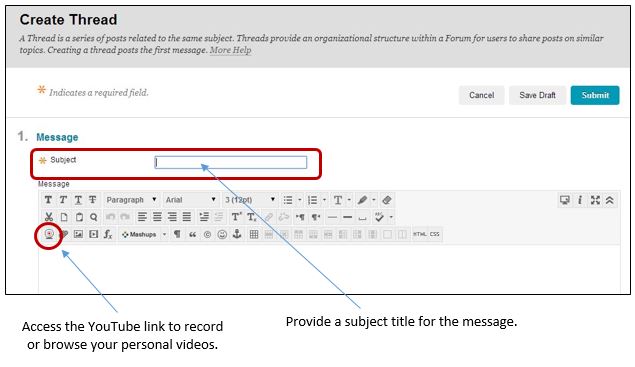 (1) A new icon has been added to the content editor that controls a user's webcam. Video Everywhere has been installed and made available for users to record video.
(2) Upload the recording directly to YouTube using your SMU email address and password.
(3) Video clips can be authored and added to most Blackboard tools where the Content Editor is used.  This includes discussion boards, blogs, wikis, journals content items, assessment questions, course announcements and other content items.