You might have the need to create a recording for your class but not publish it right away. This allows you to only release the recording when you are ready to share that content with your class. The following steps will guide you through this process.

STEP 1: Check the box of the recording you wish to limit the viewing dates on.

STEP 2: Select "Actions" to access additional menu features.
STEP 3: Select "Publish" from the list of actions.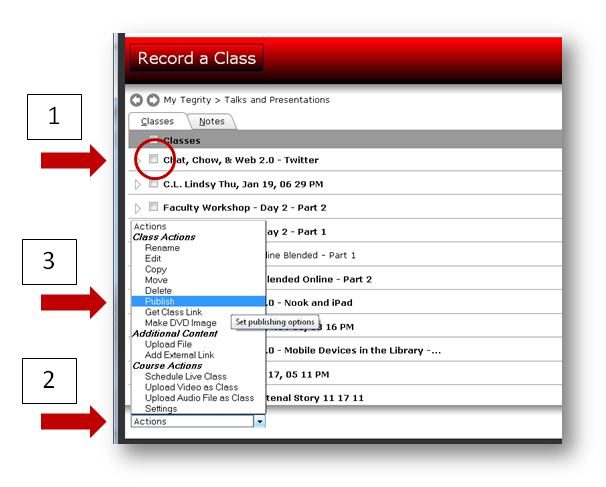 STEP 4: Select "Between" and then click your mouse in the text box to access the calendar and select your dates. Then click "OK" to finish the process.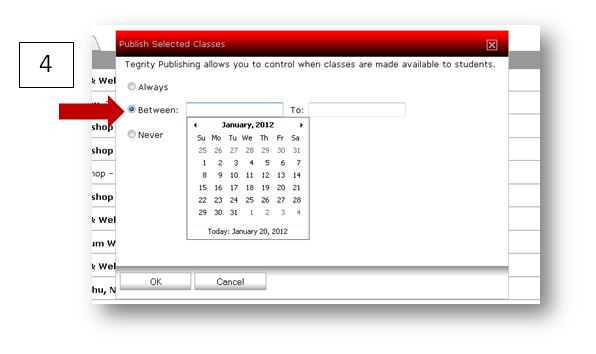 Tags: publish, recording, release, viewing