Sometimes faculty have the desire to reorder Tegrity course recordings to support easy access for students. Course recordings can be sorted using two different approaches which are described below.
OPTION 1
You can sort to reorder of the recordings in a Tegrity course.
STEP 1: When you are in a Tegrity course, click the "Sort By" drop-down and select the sort order desired.
STEP 2: Select to sort by Title, Date, or Duration.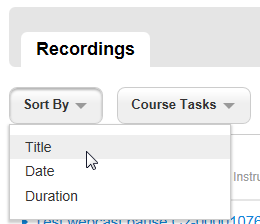 STEP 3: The sort order selected takes effect immediately.
STEP 4: The new sort order is not permanent and is only for the current session.
---
OPTION 2
You can also edit the recording properties to change the date which will shift the order of recordings.
STEP 1: Check the box for the recording you wish to edit.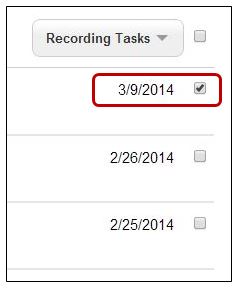 STEP 2: Select "Recording Tasks" and then select "Edit Recording Properties" from the menu options.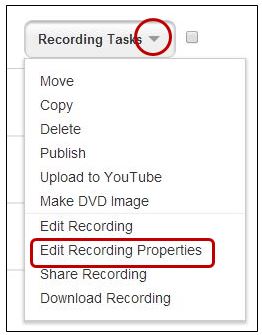 STEP 3: Change the date to a new date based on the order you wish the recording to appear in the course list.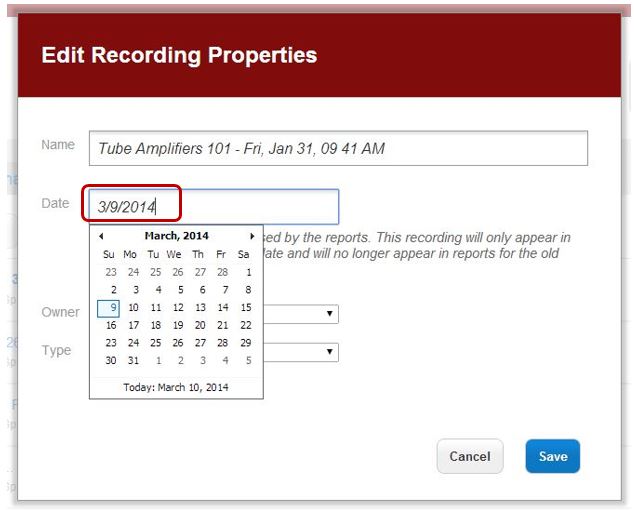 STEP 4: Click "Save" to apply the changes to your course. Refresh the screen (F5 on a PC) to review the order of recordings.