Adding and Dropping of Courses is available at the beginnging of each new term. Add/Drop dates are determined by the Office of the Registrar. 
To Add/Drop courses from your schedule, log in to student.smumn.edu
**Make sure that the correct TERM is selected when you log in.
Example: FA16 College = Fall of 2016 on the Winona Campus
Click on "Registration" on the left side of the page. 
At the top of this screen you will see your current schedule. To Drop a course, select the checkbox next to the course(s) and then click "Process Registration". 

To ADD a course, click the "Show Filter" button at the top of the page. Then, enter your search criteria. We recommend searching by department code. When you are ready, click "Apply Filter".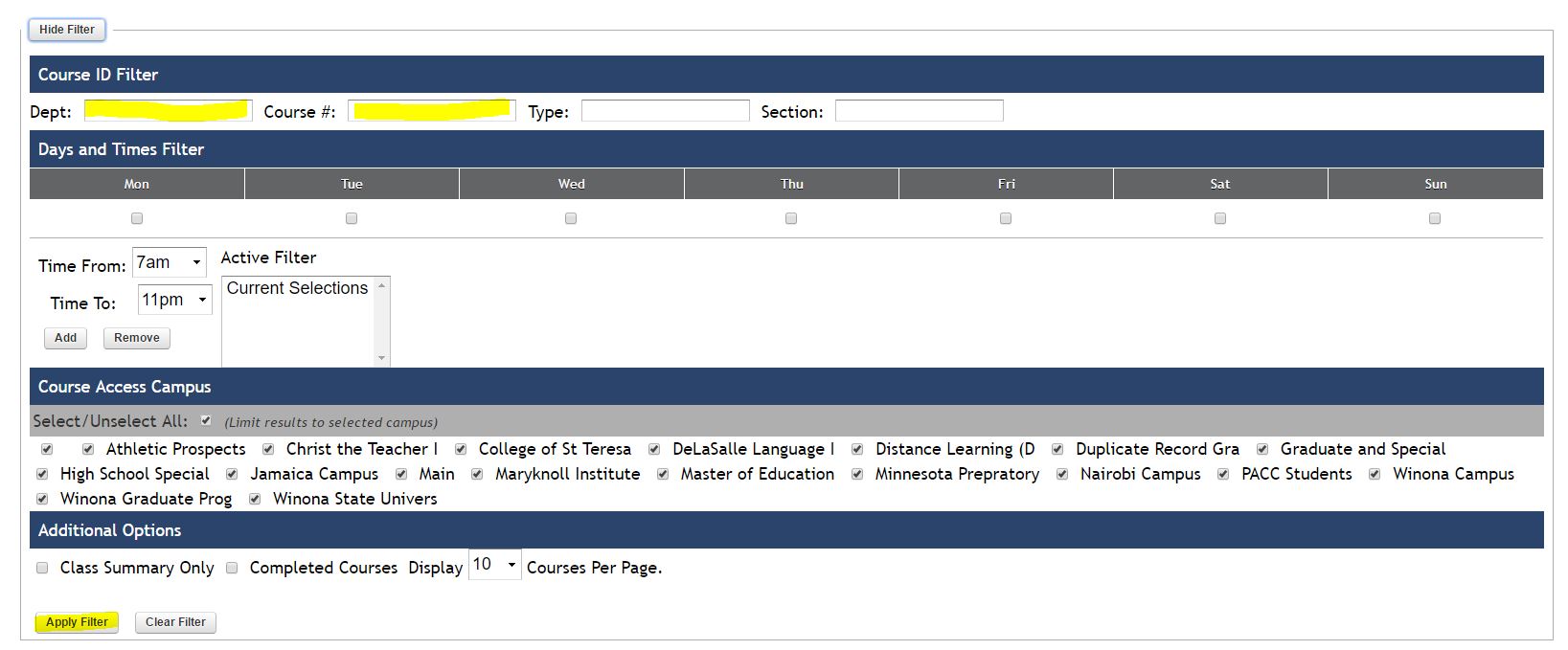 Now a selection of courses will appear for you to choose from. Please note the number of seats available and whether or not there are any pre-requisites for the course.
To add a course, click the checkbox labeled "Credit" and then the click "Process Registration" at the top when you are finished selecting courses. 

***Please note that the portal will not allow you to register for classes with conflicting times.