How do I add Favorites or Speed Dial on my phone?
To add favorites or speed dial options to the home screen of your phone:
Open the "Speed Dial" tab
Uncheck the "Use group speed dials" option
Click "Add Number" in the upper right
Enter the name and four-digit extension of the person or office you would like to have on speed dial. 
Click Apply and then Click "Save and Update Phone"
You should hear your phone beep and restart itself within 1 minute. Then, the speed dial options you added will be available on your home screen.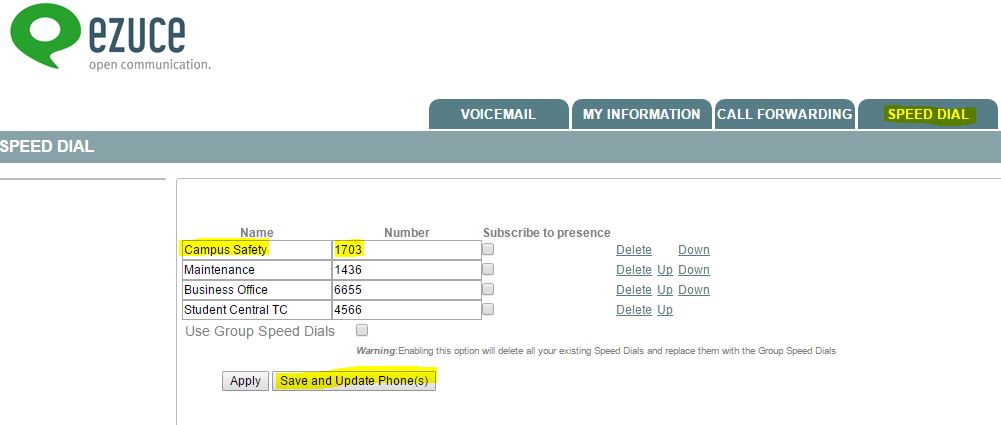 *If you need your username/password reset for the Phone website, please contact the HelpDesk with your SMUMN Username and your extension number.