Making your Course Available
As an instructor you need to make your Blackboard course available before students can access the course content online.  The steps to activate a course include:
STEP 1:  Log into your Blackboard course and then find the "Control Panel" section under course management (lower left of your screen). 
STEP 2:  Select "Customization".
STEP 3:  Next select "Properties" and then scroll down you screen until you see an area maked as "Set Availability" and make sure that the option for "Make Course Available" is set to "Yes". Also make sure that course duration is set to "Continuous".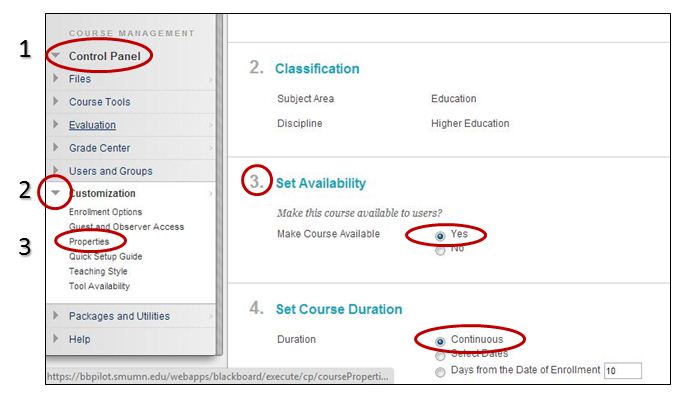 STEP 4:  Click "submit" at the bottom of the page for the action to take effect.  This will need to be done for each of your courses. 

Here is a Blackboard created .PDF guided on "Making your Course Available"