To begin, click on the Search bar and type "VPN" or Go to Settings > Network and Internet > VPN
Then click "Add a VPN Connection"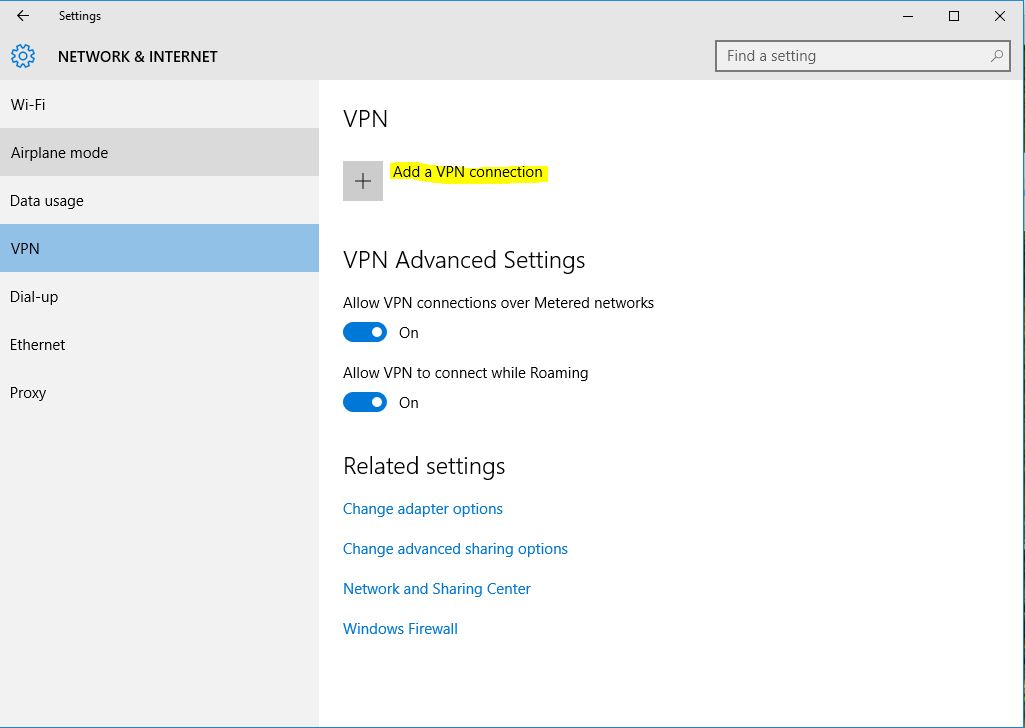 Select "Windows (built-in)" for the Provider. Label the connection "SMUMN VPN". Then enter virtualw.smumn.edu for the address. 
VPN Type -  L2TP/IPsec with pre-shared key
Pre-Shared key: SMUMN
Enter your university username and password: smumn\username
Click Save.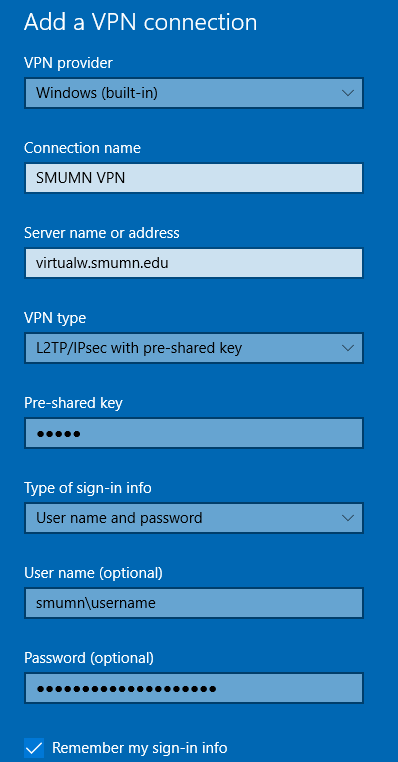 Then, under "Related Settings", click on "Change Adapter Options"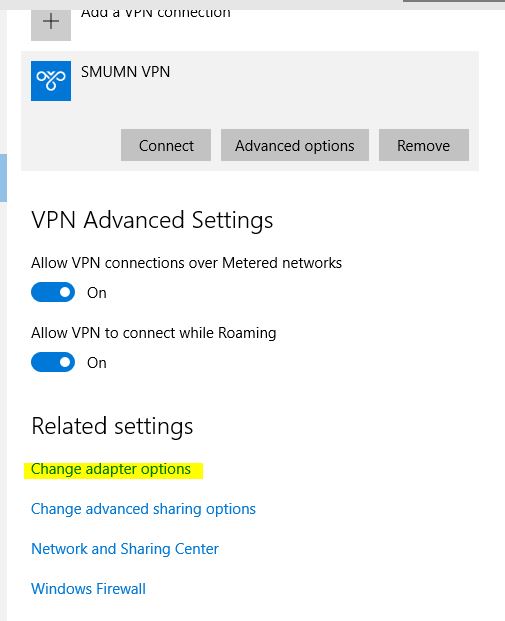 Right click on the SMUMN VPN Connection and select "Properties"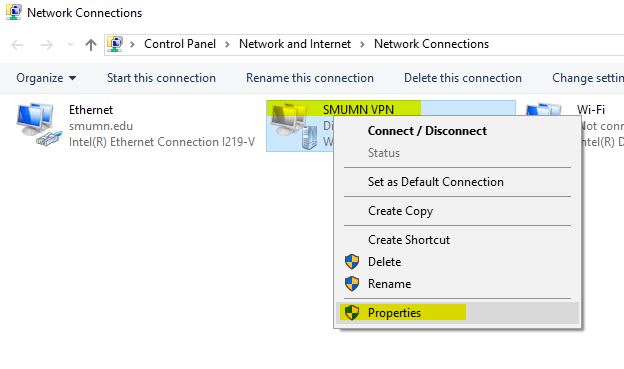 Under the "Security" tab, select "Require encryption (disconnect if server declines". 
Also select "Allow these protocols" 
Check the boxes next to "Challenge Handshake Authentication Protocol" and "Microsoft CHAP Version 2" 
Click OK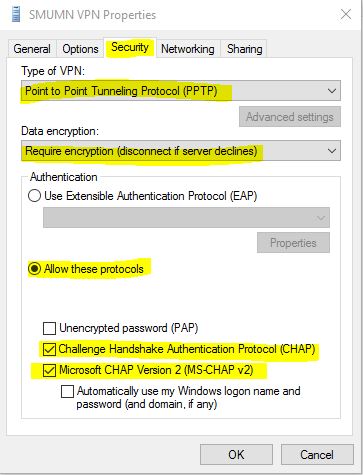 Then click the Networking Tab, click on the Internet Protocol Verion 4, click Properties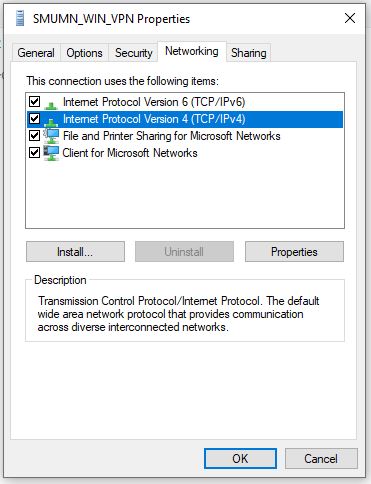 Leave the 2 radio dots and click Advanced.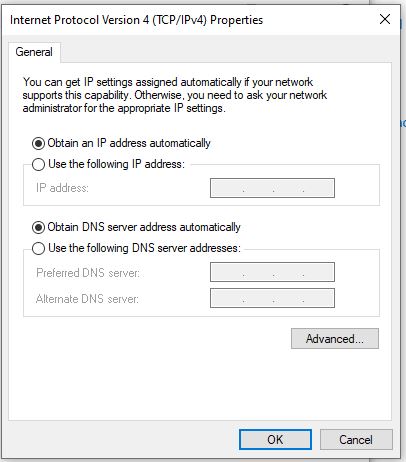 Put a check in the box  to "Use default gateway on remote network".  Uncheck the "Automatic metric box" and type 3 in the box. 
Click OK to exit all boxes.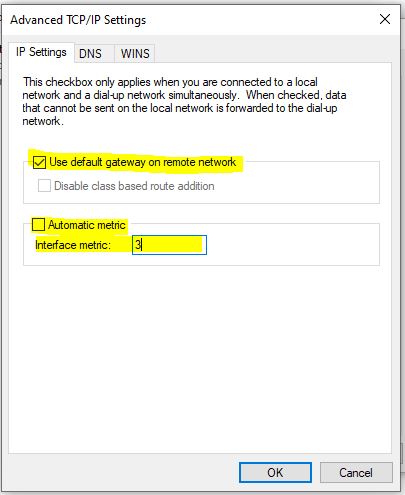 A message may pop up like the one displayed below. Please click "Yes".

At this point, you may want to save a shortcut to the VPN on your desktop. Simply right click on the SMUMN VPN Connection and select "Create Shortcut"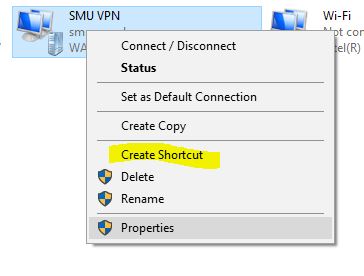 You are now ready to use your VPN Connection on Windows 10! Remember, you will need to connect to the VPN each time you are off campus in order to access your network drives. 
Mapping Network Drive
Step 1:
Open Windows File Explorer (Click on the icon in the Task Bar that looks like a file folder, or search for "File Explorer".)
In the left hand column, Right click "This PC"
Click Map Network Drive
Step 2:
In the drop down Drive menu, select U:
In the folder field enter one of the following.:
  (Marketing Specific Drives)
\\morpheus.smumn.edu\University Marketing

\\morpheus.smumn.edu\SGPP Annex

\\morpheus.smumn.edu\pubinfo2

\\morpheus.smumn.edu\Photo Storage Annex

\\morpheus.smumn.edu\design_annex


\\morpheus.smumn.edu\marketing
Reconnect at Logon should be check.  (if you wish to reconnect without doing these steps again later, leave unchecked).
Step 3:
Check the box indicationg that you will "Connect using different credentials".  
Click, "Finish".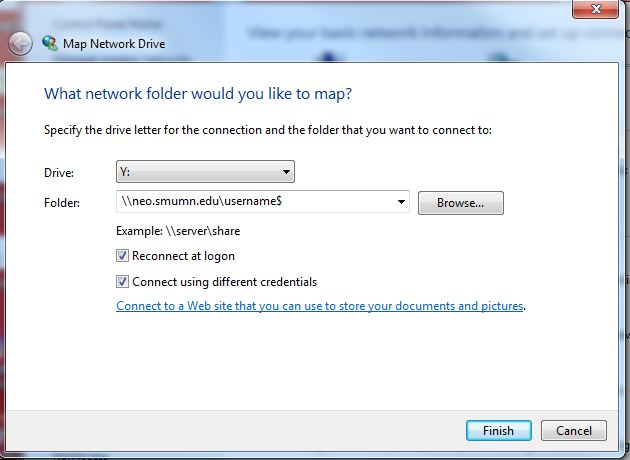 Step 4:
When prompted for your username and password, type "smumn\username", in the Username field and your password in the Password field.
Click OK.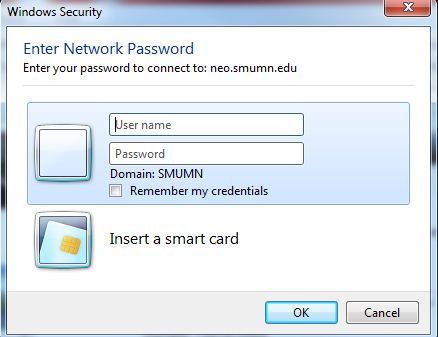 You are now finshed setting up VPN in Windows 10.