Hide Student Names in Grade Center
Cleaning up the student list in Blackboard's Grade Center allows the instructor to hide the names (rows) of students who have dropped the course. In Grade Center you might have student names with a symbol that shows a line through a circle. Also the availability is listed as "Unavailable". This indicates that a student at one point enrolled in your course but then has dropped it. See the image below for a visual reference.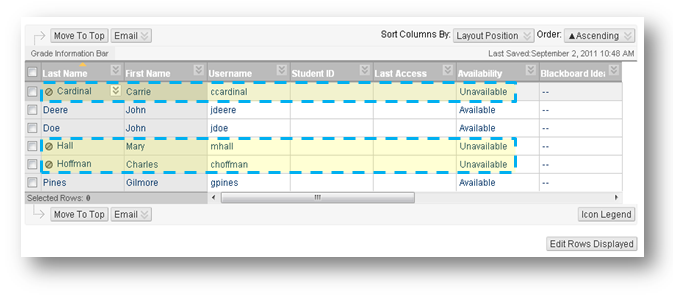 STEP 1: To hide unwanted rows (student names) you should click on the dual arrow/contextual menu (1) on the Manage button and next click on "Row Visibility" (2).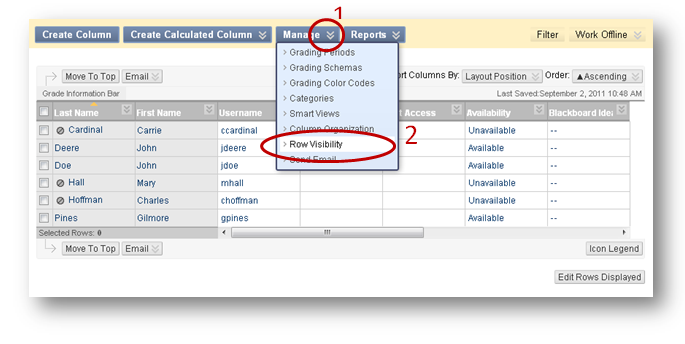 STEP 2: Check the box (1) next to the names you wish to hide. Then click the "Hide Rows" button (2).
STEP 3: Click the "Submit" button to apply the changes to your course.