Download Multiple Assignments from Grade Center
To download all submitted assignment files in a course at once as a single .zip file:
Step 1. In the Grade Center, click on the menu button next to the desired assignment's column header.
Step 2. Click Assignment File Download in the drop?down menu.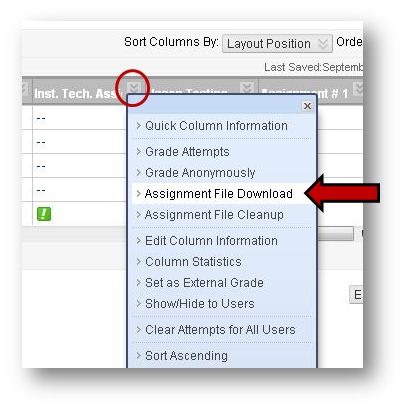 Step 3. Select students' names to download their files.
Step 4. Click Submit.
Step 5. Click the Download assignments now link.
Step 6. Select the location on your computer where you would like to save the file.